All posts
We don't want an SUV-Cargobike
muli turns five. The first compact cargobike undergoes a brand makeover. A conversation about attitude, apprenticeship years and the city of the future with product designer and managing director Sören Gerhardt.
2022-05-18 - Menschen Orte Fahrräder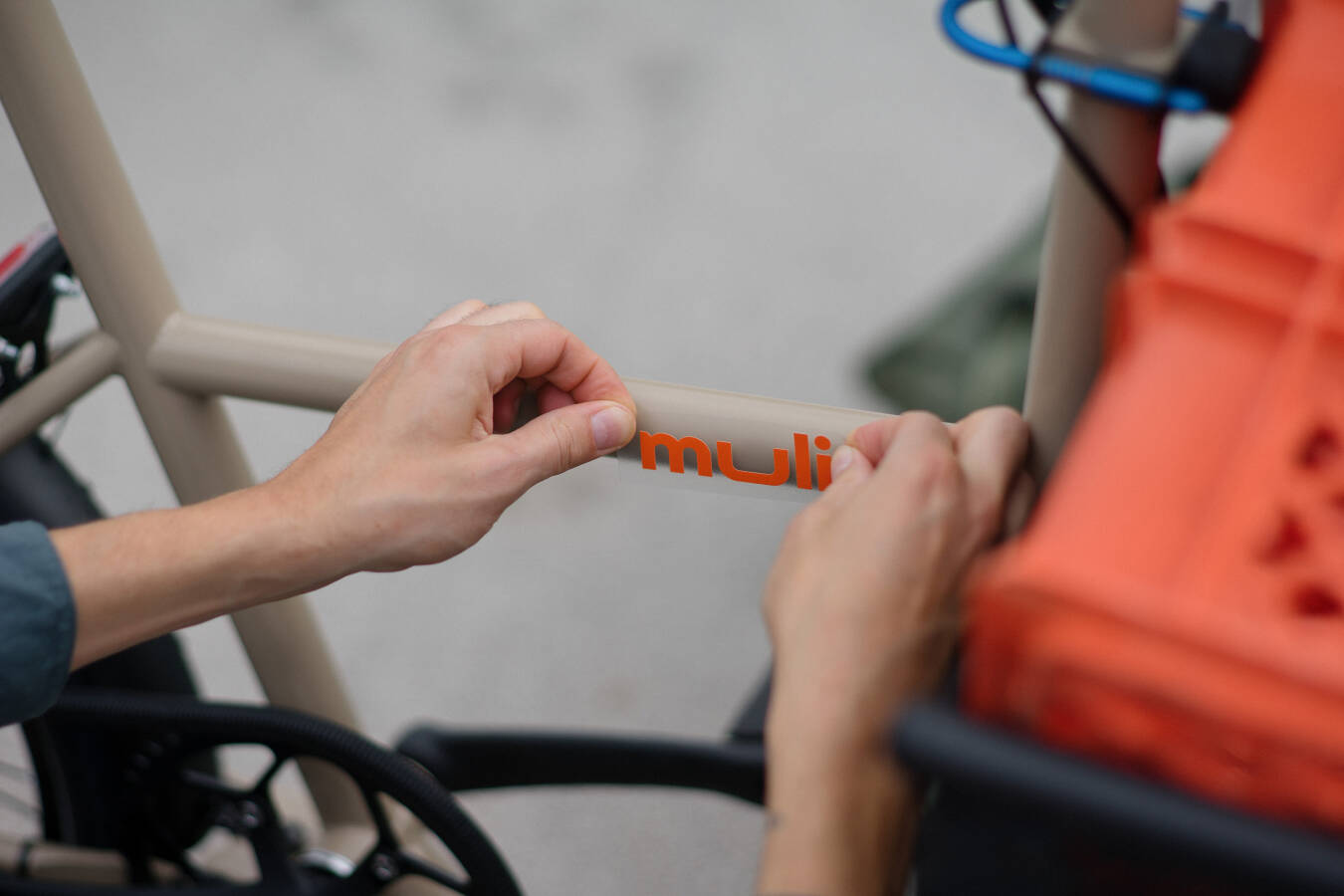 For a long time, bicycles were simply bicycles: wheels, saddle, brakes, chain - when and why did that change?

There are social changes that have made a different lifestyle more plausible again. More and more people are living in cities, life is taking place in more narrow spaces, and distances are becoming shorter. I came to the city myself as a student with a girlfriend and child, and it quickly became apparent that driving a car is not a good everyday solution. Too big, too bulky, too expensive, just too much effort and on top of that extremely polluting. Bicycles are none of these things and with some design adjustments they could take over functions of the car, they fit perfectly into this lifestyle.


What role does muli play in road traffic today? What can it do and what not?

The muli fills a gap. The Danes and Dutch were the first to bring a new type of cargo bike to cities. I found these bikes from Bakfiets or Bullitt very impressive - but for me personally they were too big, didn't fit into my everyday life. So I had the idea to combine two types of bikes: Big Cargobike and small folding bike. The result was our hybrid bike muli. A cargo bike but with a conventional city bike length. In road traffic, this opens up new possibilities for use. People can do the vast majority of their everyday transport tasks with the muli and still get the thing into the bike cellar in the evening. What it can't do? More than two children do not fit in.

How important is product design for modern transportation solutions?

Thinking holistically about product design is extremely important, and I believe it's even indispensable if sustainable solutions are to be created. At its core, product design is planning and drafting. If, in this planning, a problem and thus also the possible solution to the problem are thought of in too isolated ways, then that is not good product design in my eyes. From the very beginning, we have always asked ourselves: How can I also use the bike well when I don't have a load to carry? How must our bike be designed so that it can be integrated into the overall urban infrastructure? Key words: elevators, suburban trains and bicycle cellars.

Does social responsibility play a role in your design?

Absolutely. For us, it was a goal from the very beginning to design the construction in such a way that the production of the individual parts and the welding work could take place in Germany - in other words, locally. Short distances, fair working conditions, high quality. At the same time, we are committed to minimalism, and I think you can see that in our bike. We want to keep resource consumption as low as possible. We don't want an SUV bike! I really hope with the muli we have created a product that solves more problems than it creates new ones.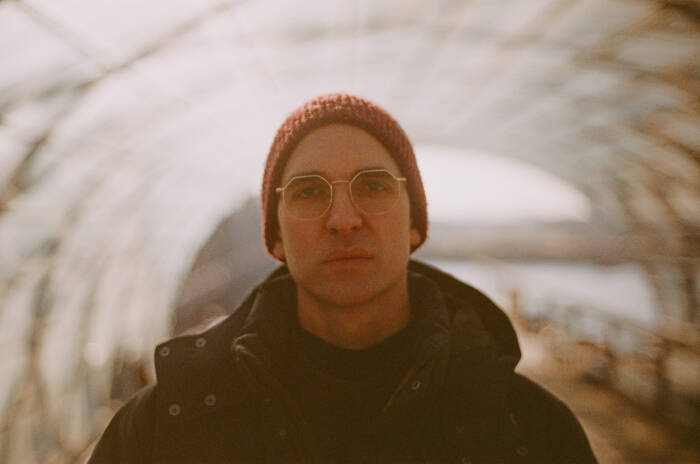 What have been your biggest learnings as a product developer since the founding (2016)?

My first learning was at the very beginning, when I realized that as a design school graduate, I am not familiar with the bicycle industry and that this is exactly where a great opportunity lies. We didn't have a fixed idea in our heads of how to build a bike, so we came up with ideas that established companies didn't have. Then we learned that a product is never quite finished, we are constantly learning new things about our bikes. We evolve the bikes from season to season. The product lives.


Now you have been around for 5 years and muli appears in a new robe. What is new? Why have you adapted it?

Together with Studio Bosco from Leipzig we have developed a new logo and this new website. The logo is now out of puberty - more flexible for different applications, clearer in its design language and more cheerful. Our webshop has been revised, the usability has been improved significantly, we want to inform and advise customers better.
Overall, we want to open up more with the brand, communicate our values more clearly, enable more transparency, show what's behind it and who. So we also introduce our whole team on the site.

...and there is this blog.

Yes, that was also a big concern for me. I already wished for a place on the old site where you can talk in more detail. The new site should not be a pure store, but a medium through which interesting content also takes place, and not just in the context of muli. Besides topics from the company and portraits of muli drivers, we would also like to present topics and actors from the broader context of city and mobility.


There are also a lot of pictures on the website. What is your image concept?

There was a clear but quite rough idea at the beginning. Most of the pictures were taken in collaboration with the photographer Tim Kaiser. I would have liked to accompany people with the bikes in everyday life for weeks and photograph random situations. Not feasible that way, of course. We then found a middle way between staging and coincidence. It was important to me that we show more than just our bikes in the empty urban space, there should be real people to see, the real context, closeness, wholeness.


What does a city of the future, say 2100, look like to you?
Oh, that's still very far away. That would be in the post-climate change era.... But yes, a completely decelerated city would be desirable. People work to live and not the other way around. Buy only things they really need and that primarily locally. They can care more for themselves again, in a spiritual and also practical sense. There is time to do things slowly and consciously. Streets have quieted down, there are fewer vehicles on the road because there is less need to be fast and less need to be mobile. Urban and agricultural areas have mixed. The cities of the future belong more to the people again.
Thank you for the interview!