Badrieh in Hamburg Ottensen
Take the kids around
Daycare out, yeah! 2 Smurfs, 6 Liquorice balls, 2 cherries, 4 Sour sticks. Sugar shock. Chattering and grinning faces. Sun on the playground, swinging, sliding, bumping knees, hue and cry, energy gone, engine on, off home.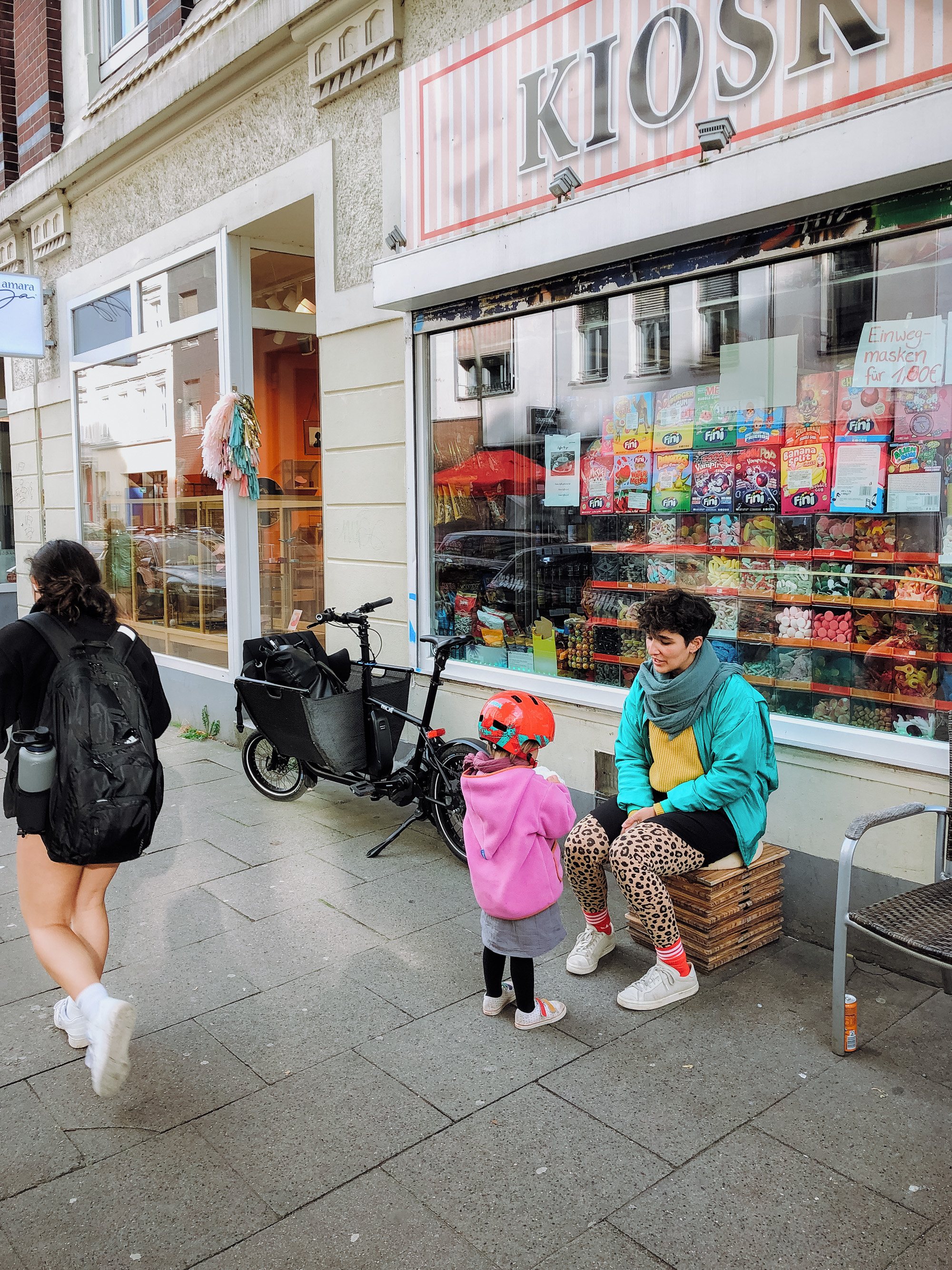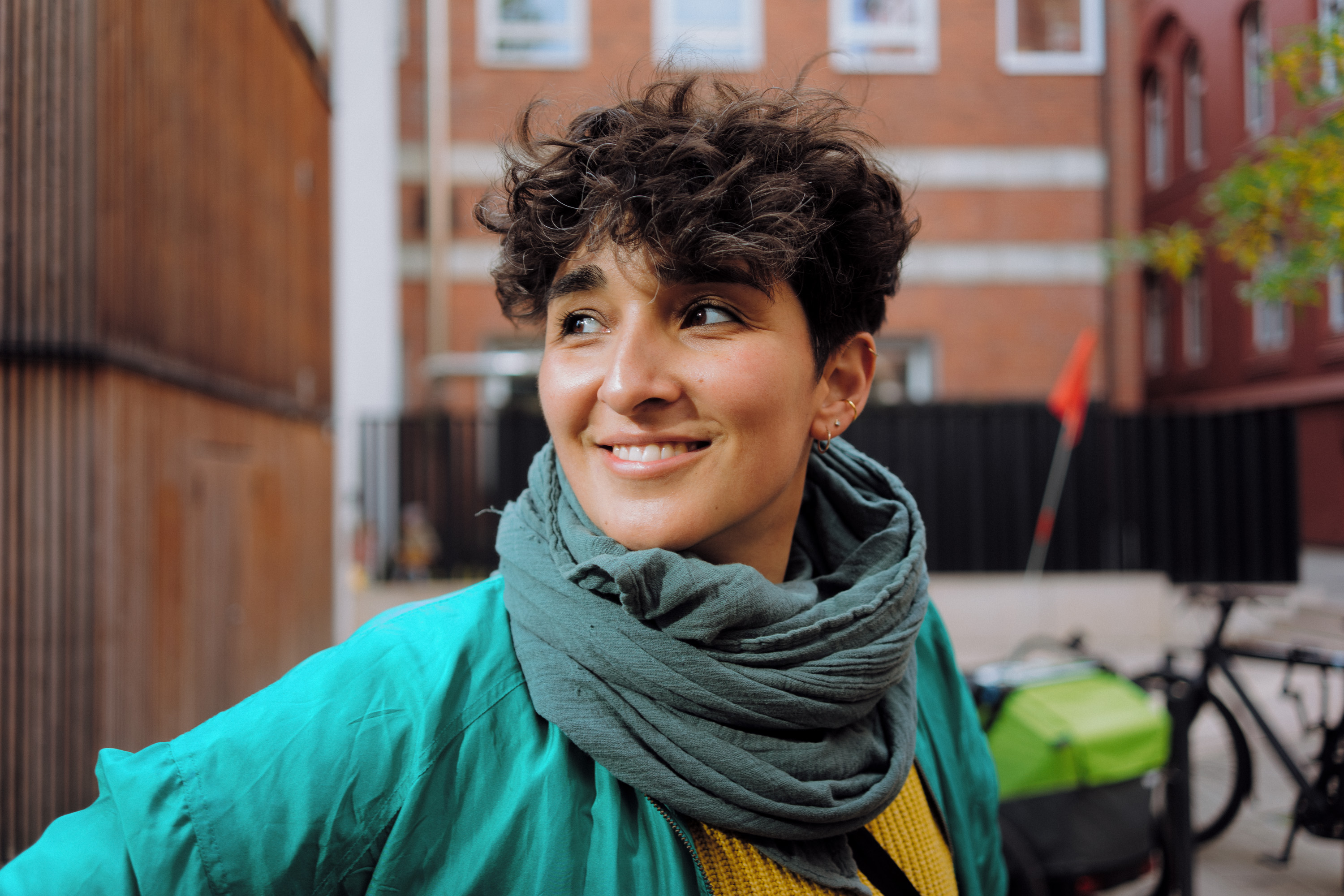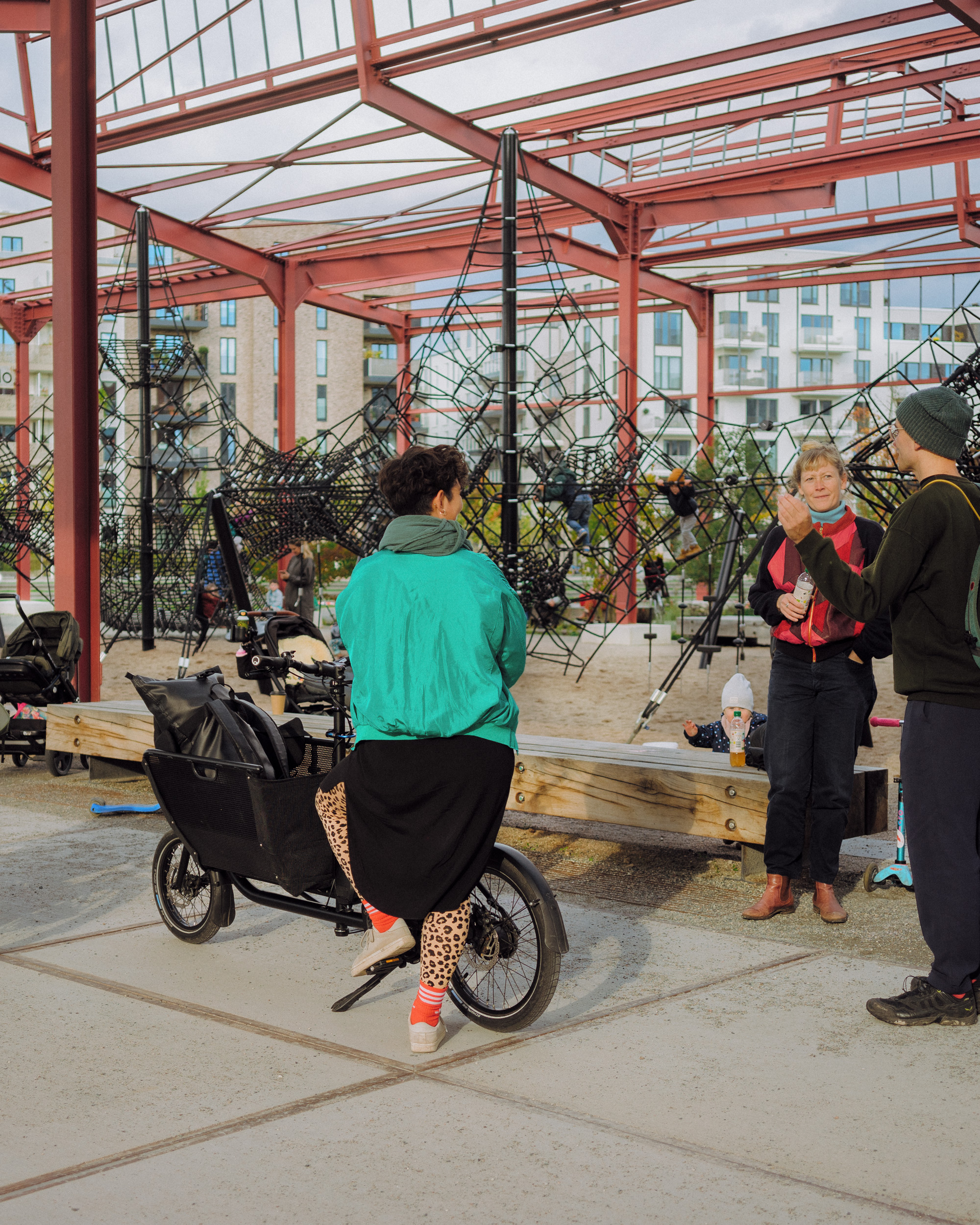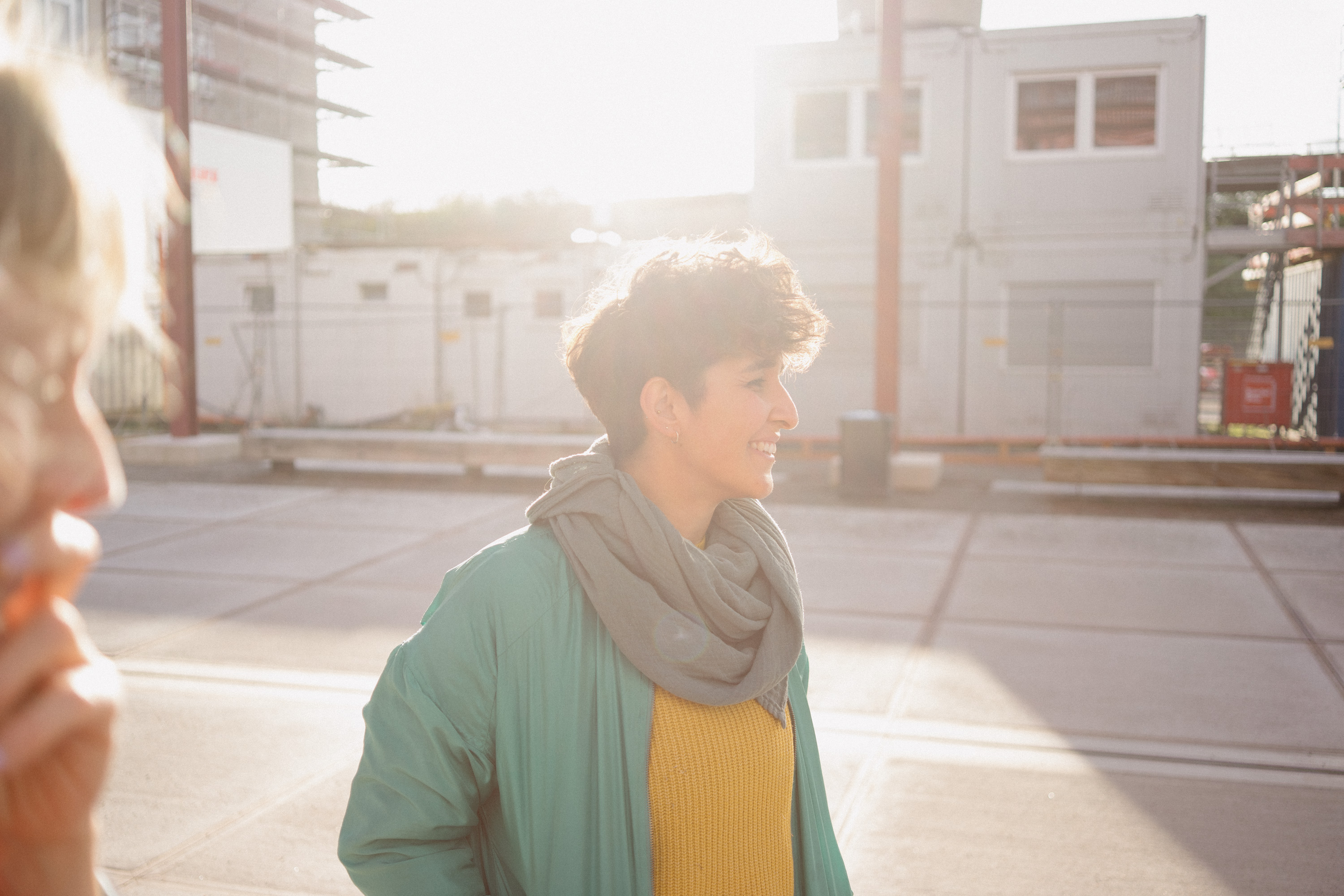 The perfect drive
Functional design paired with high quality chrome-moly steel. The drive variants of Shimano and Pendix accurately placed.
muli Motor st
The bestseller from Shimano
Fully integrated power. The Shimano Steps e6100 drive is merged with the muli frame design and delivers a powerful and enduring support through the latest e-bike technology. The Shimano full package is completed, by the Nexus Inter 5e hub gears with intelligent Di2 shifting system for high-precision shifting, at the touch of a button or fully automatic.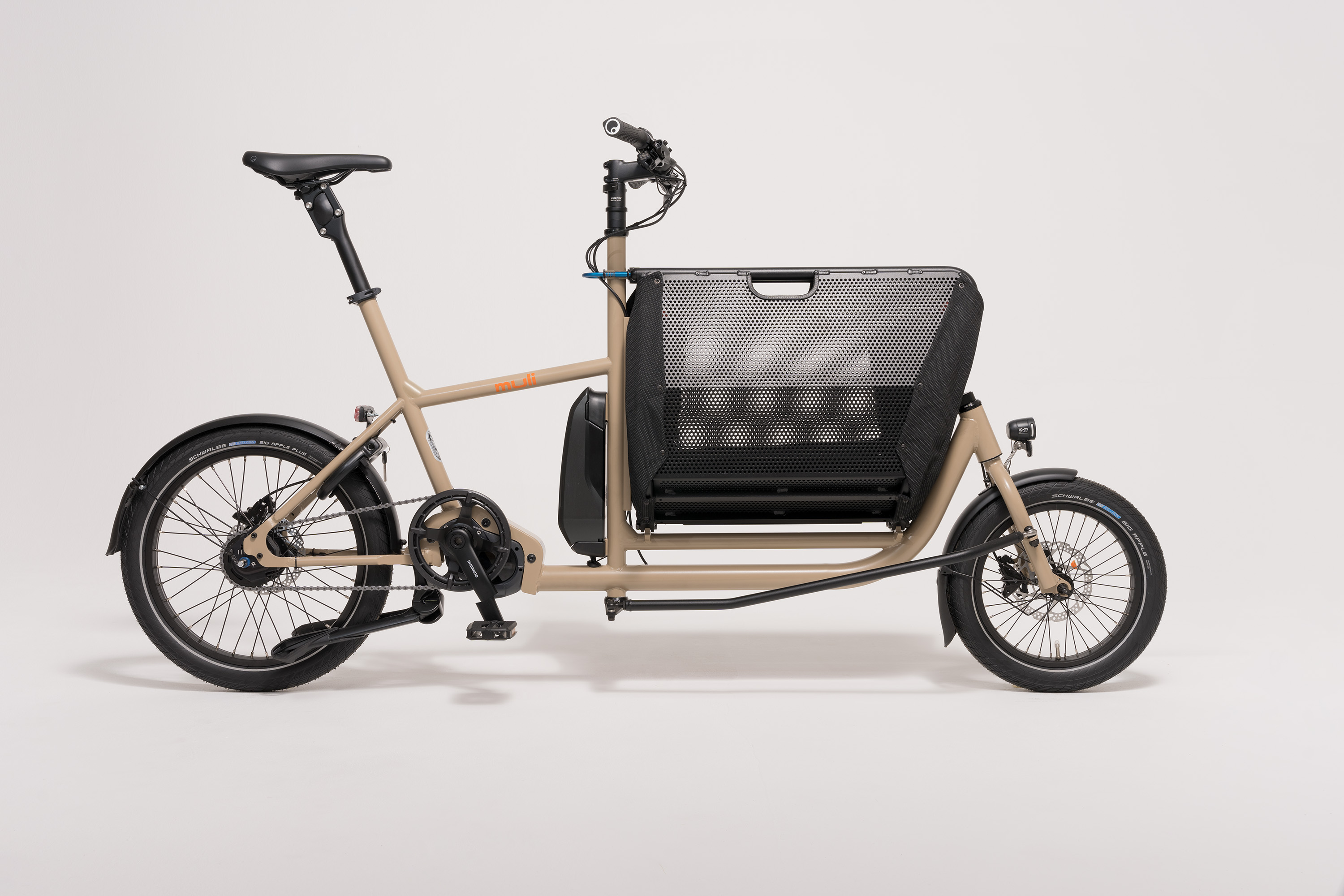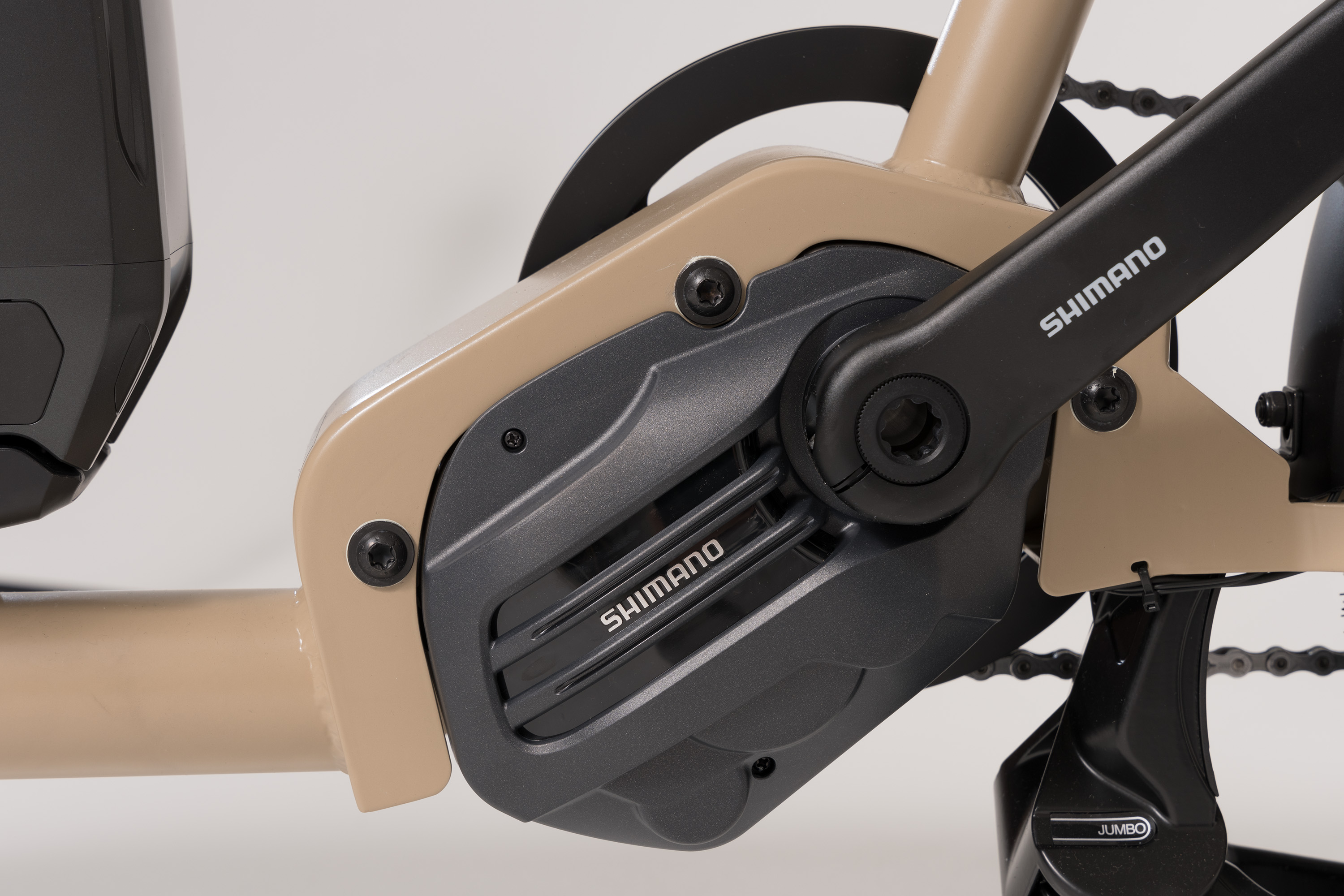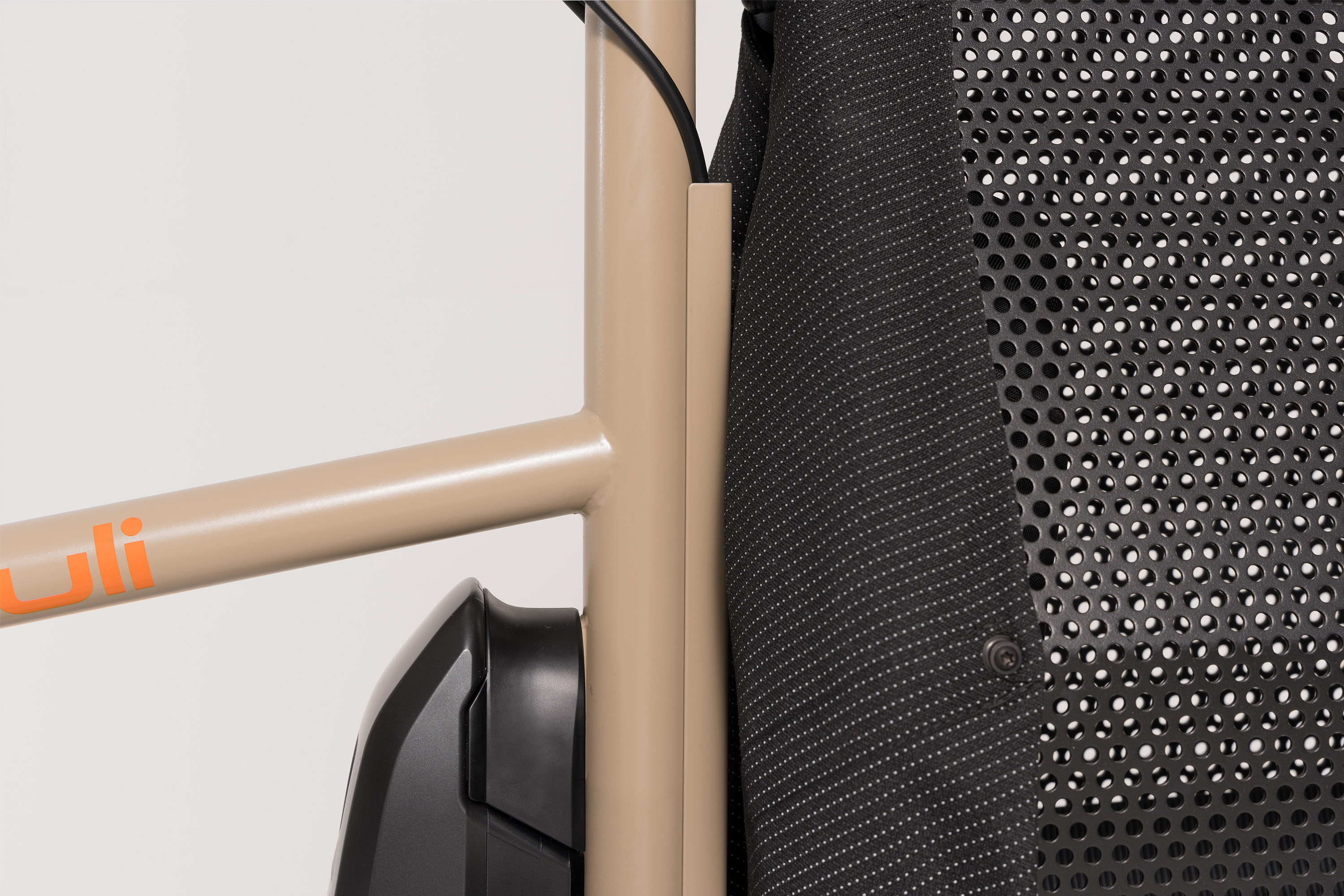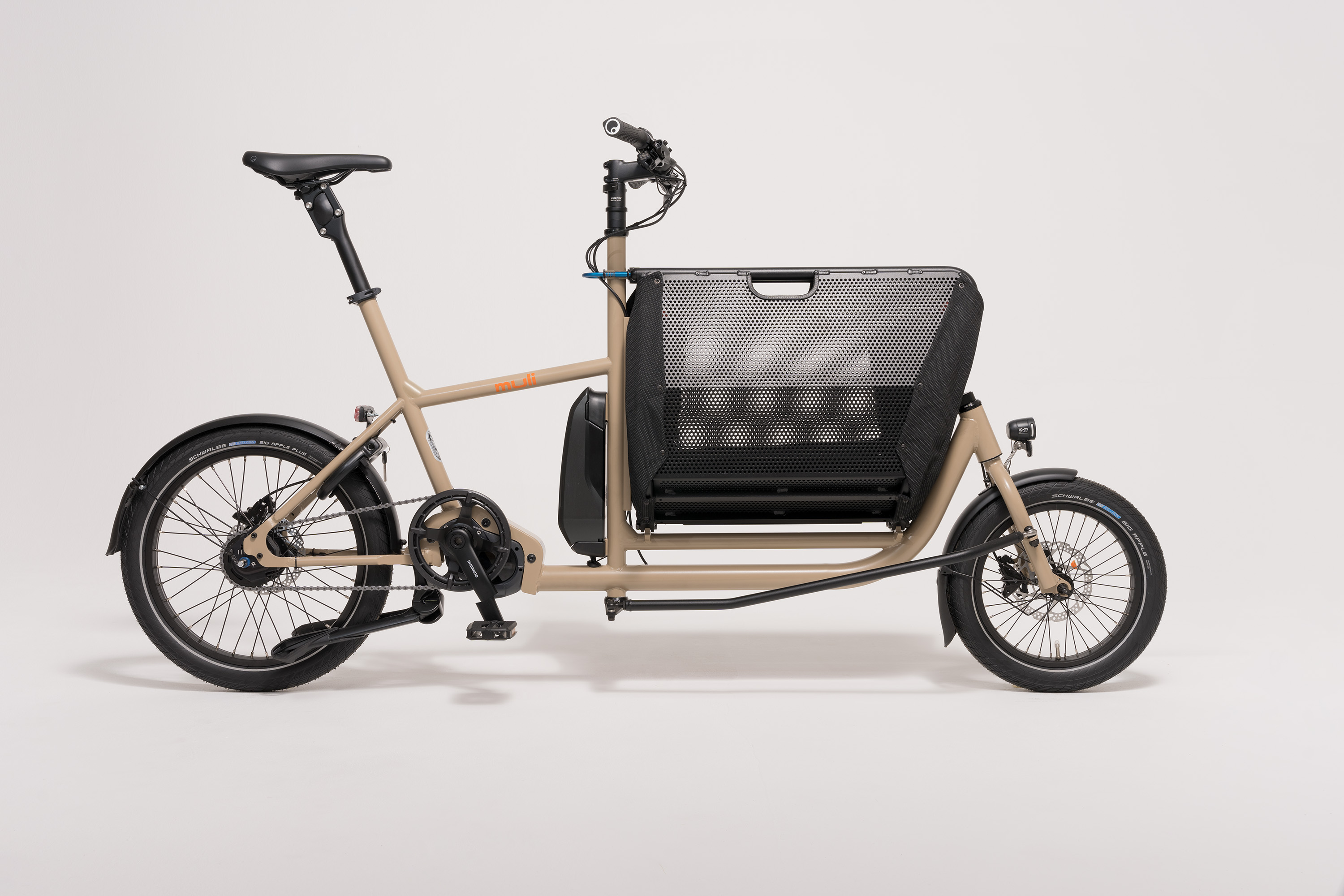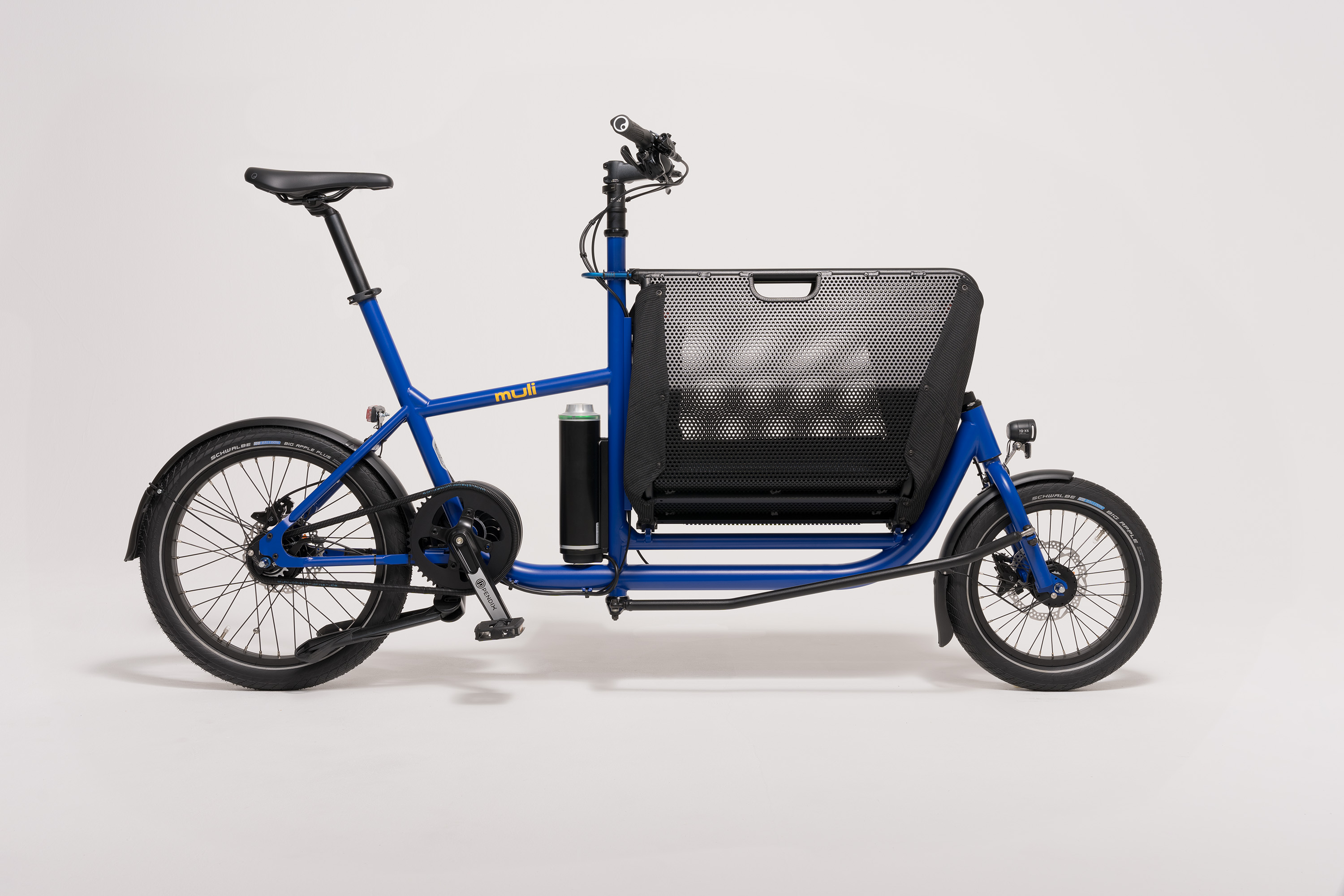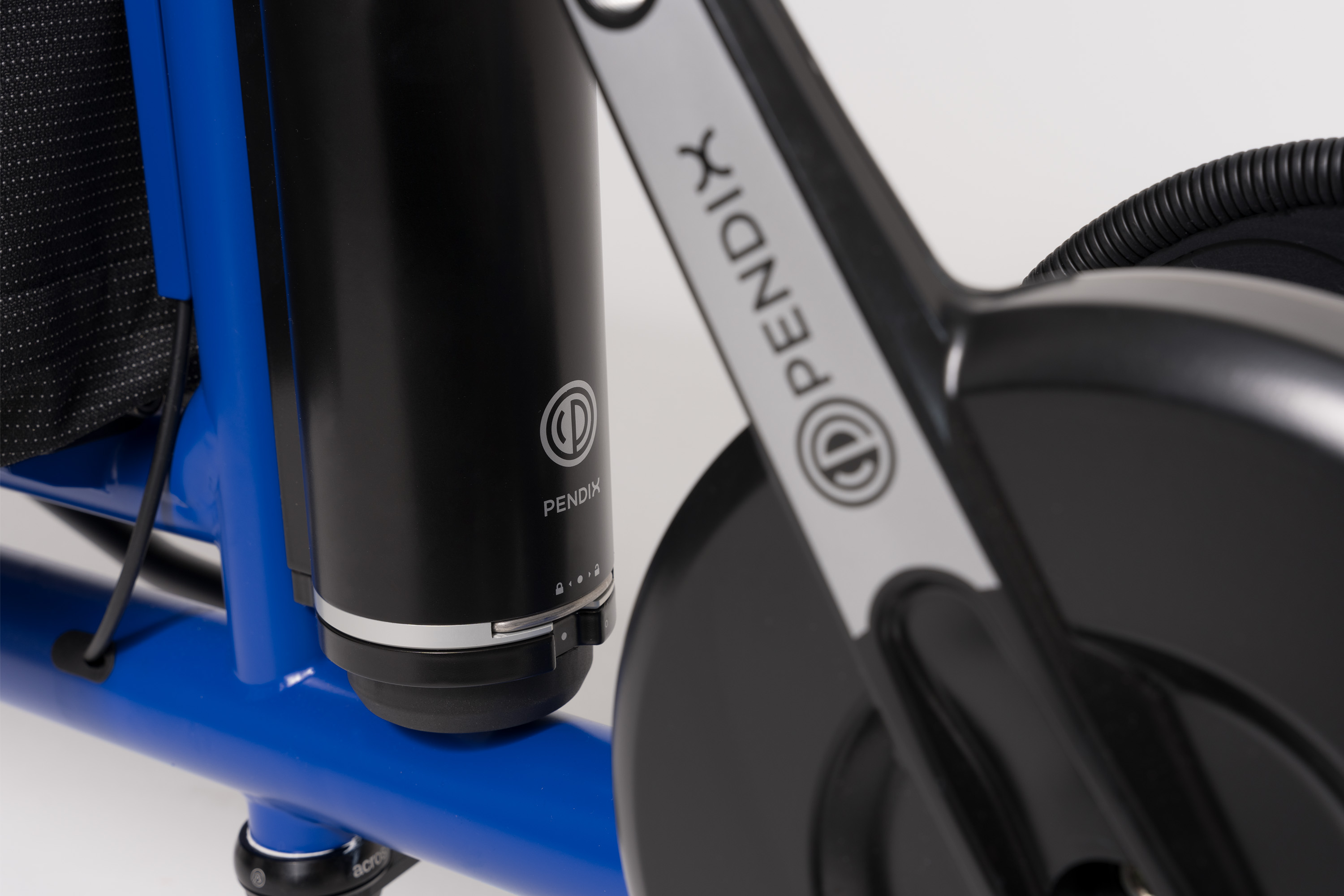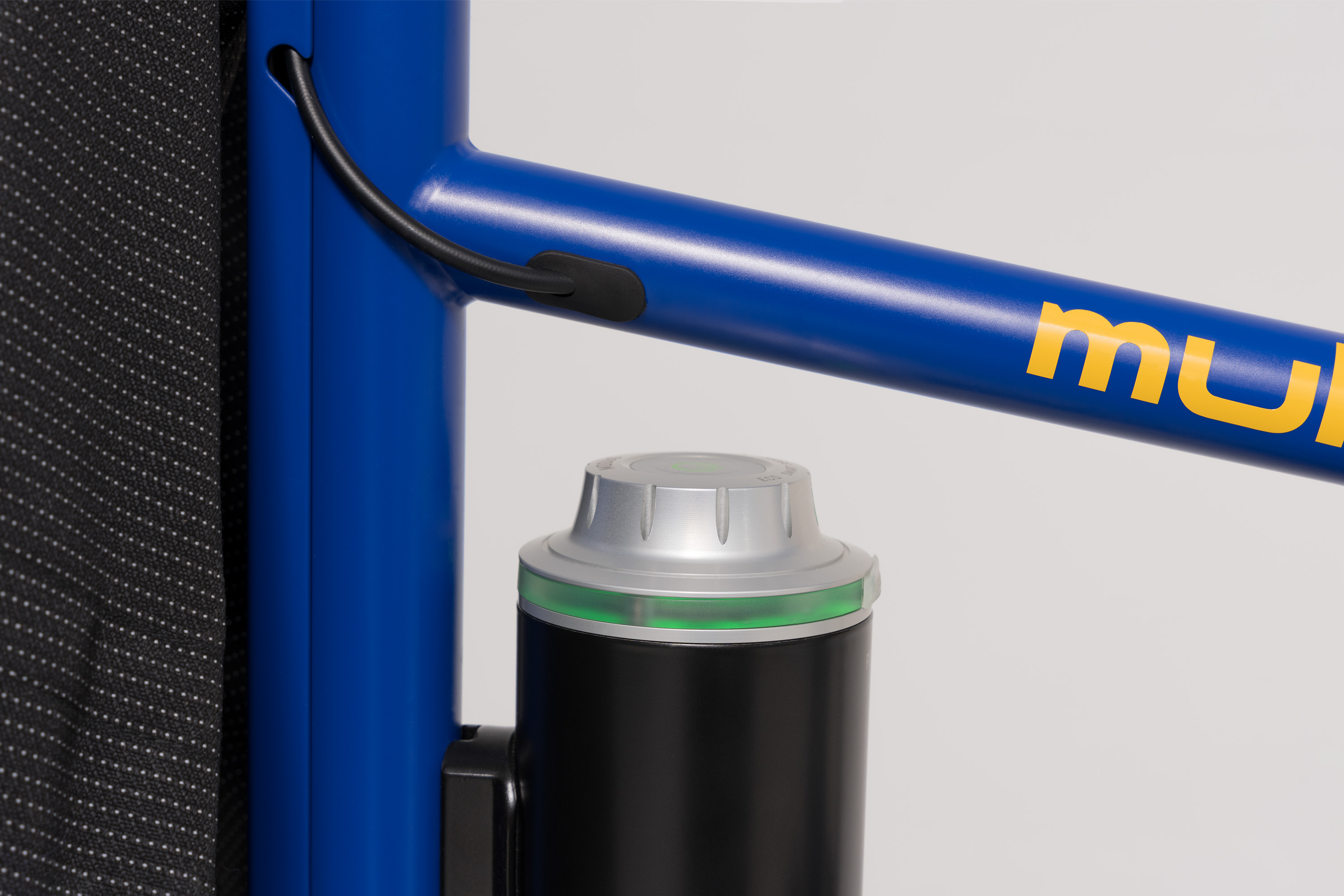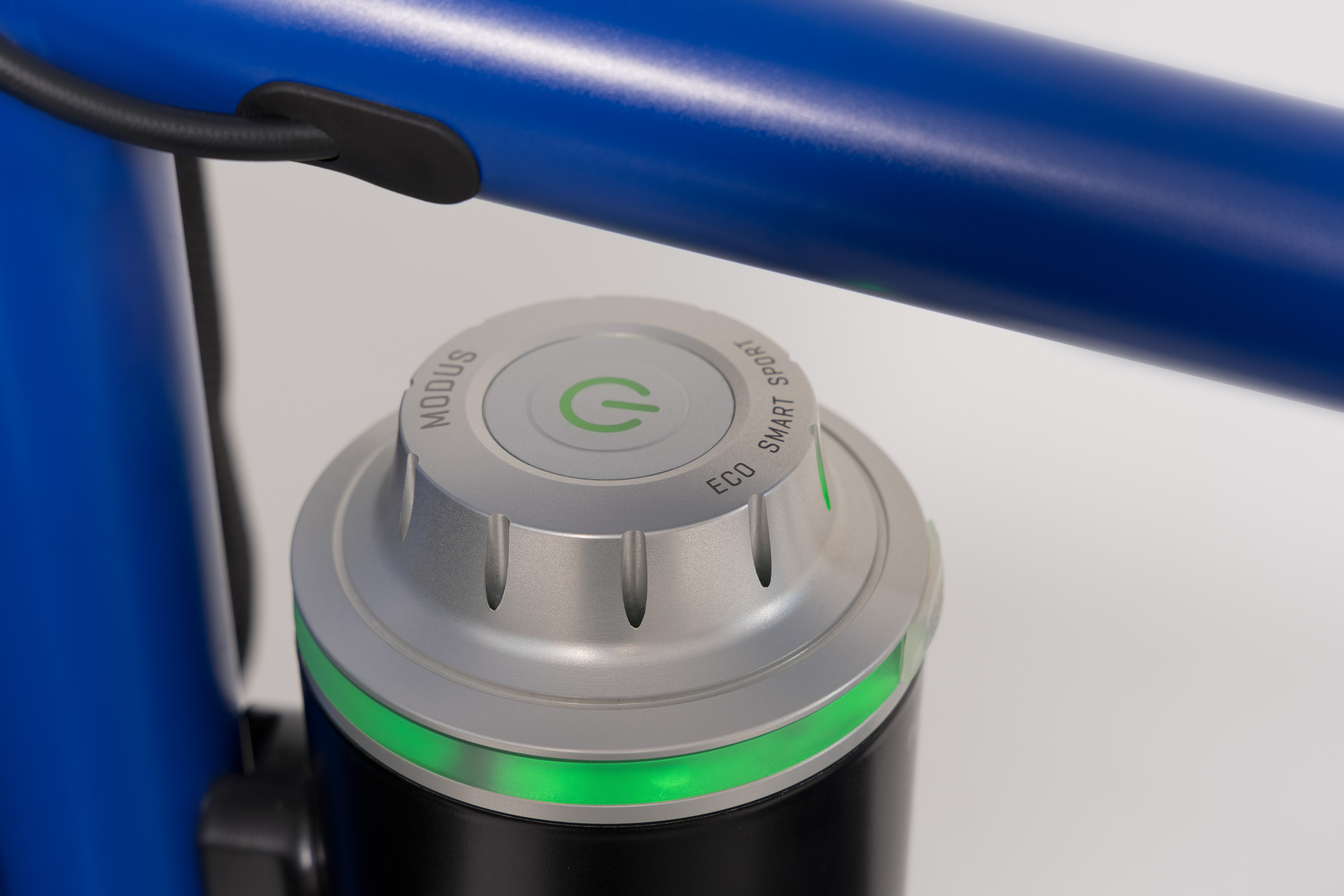 Pendix eDrive 300
The silent assistant from Pendix
Simple, minimalistic, elegant. Without display, without cables, without noise but with 3 powerful support levels. The mid-motor from Pendix made in Germany. Available ex works or retrofittable to all muli muscle.
Martje in Hamburg
Get stuff done
Narrow hallway, super grungy walls - not nice, does not feel good. Paint, today! Guests, tomorrow! So hardware store and vegetable Tommy. 1x pearl white, 1x gratinated zucchini and tomato salad - Ottolenghi. Easy.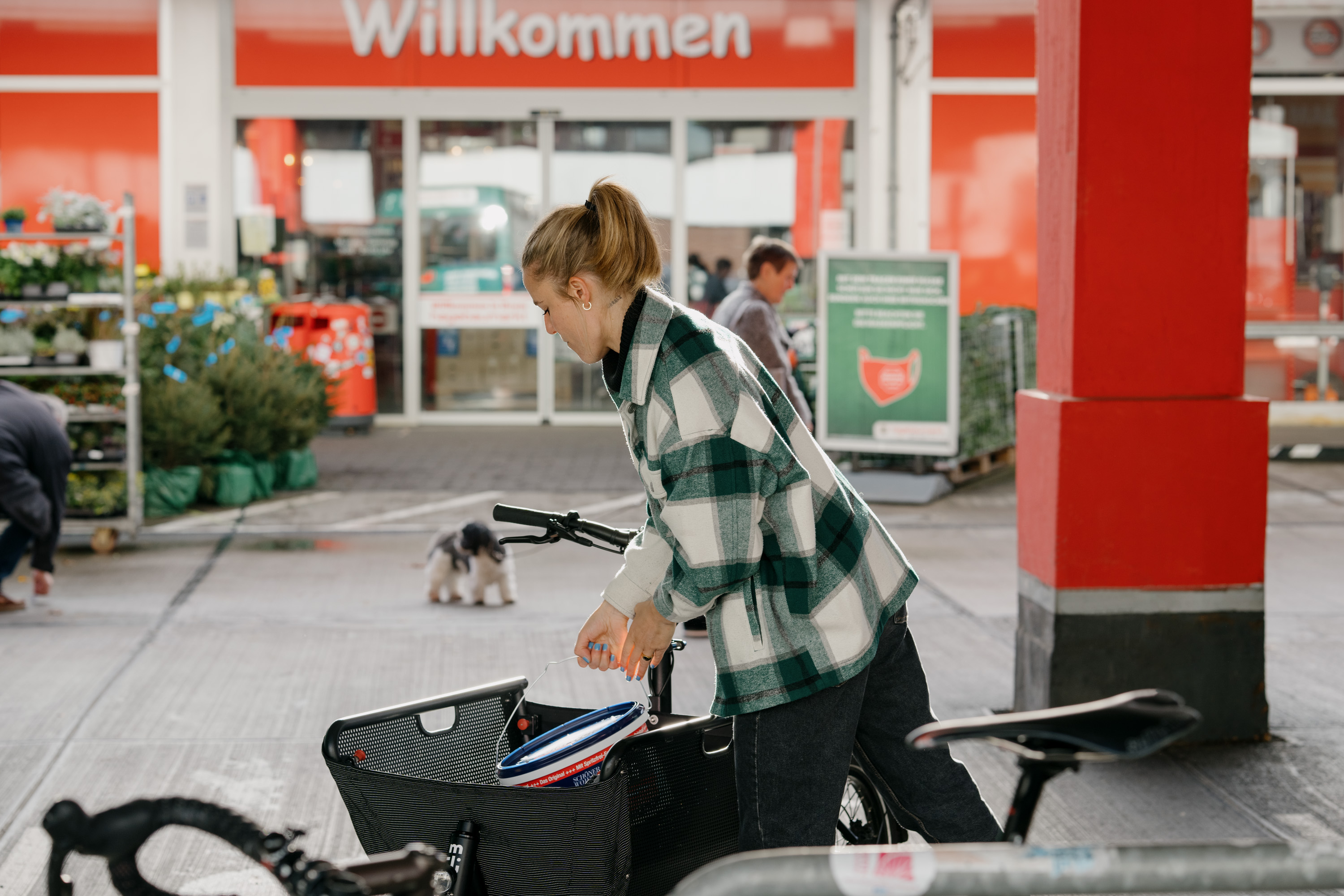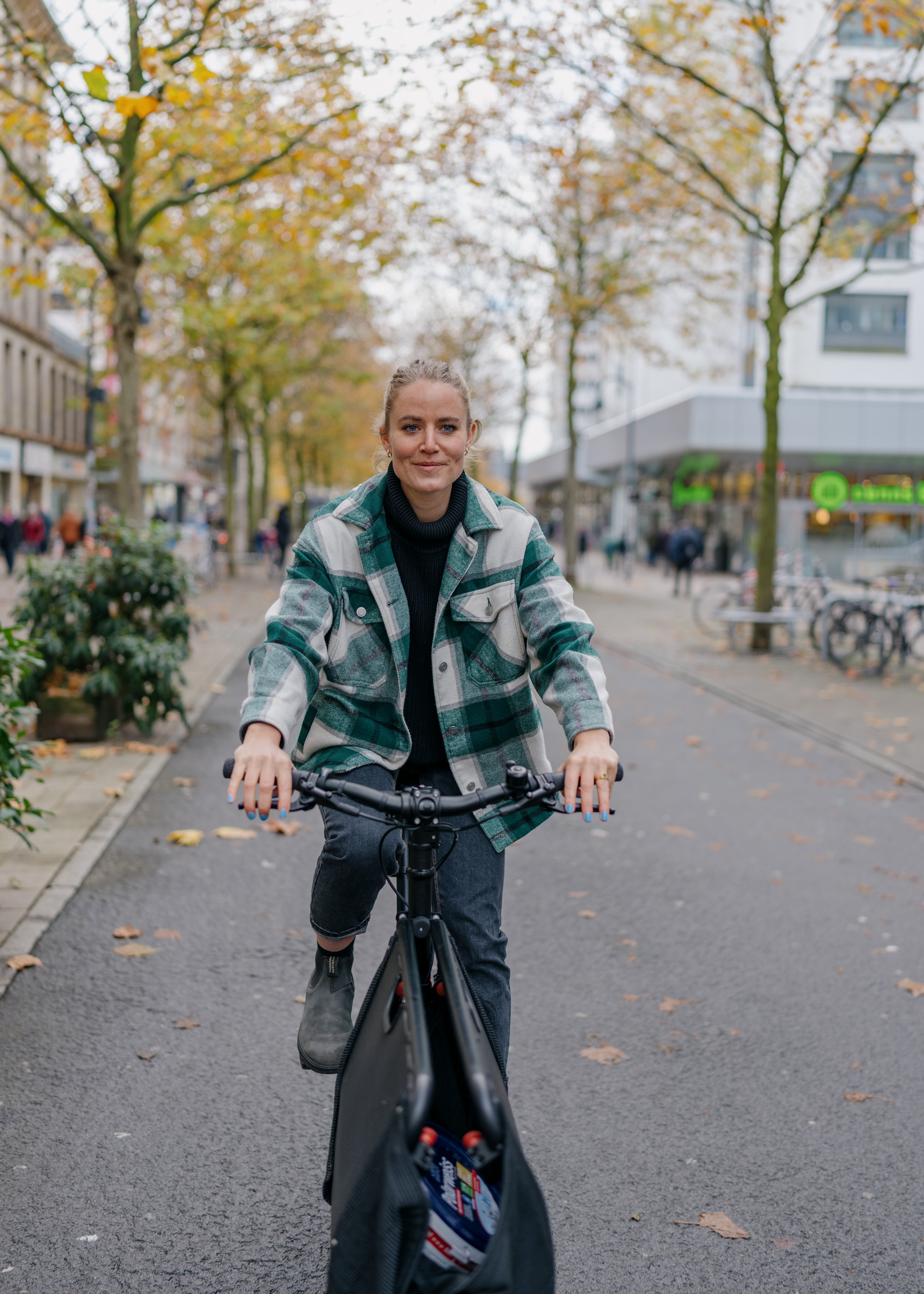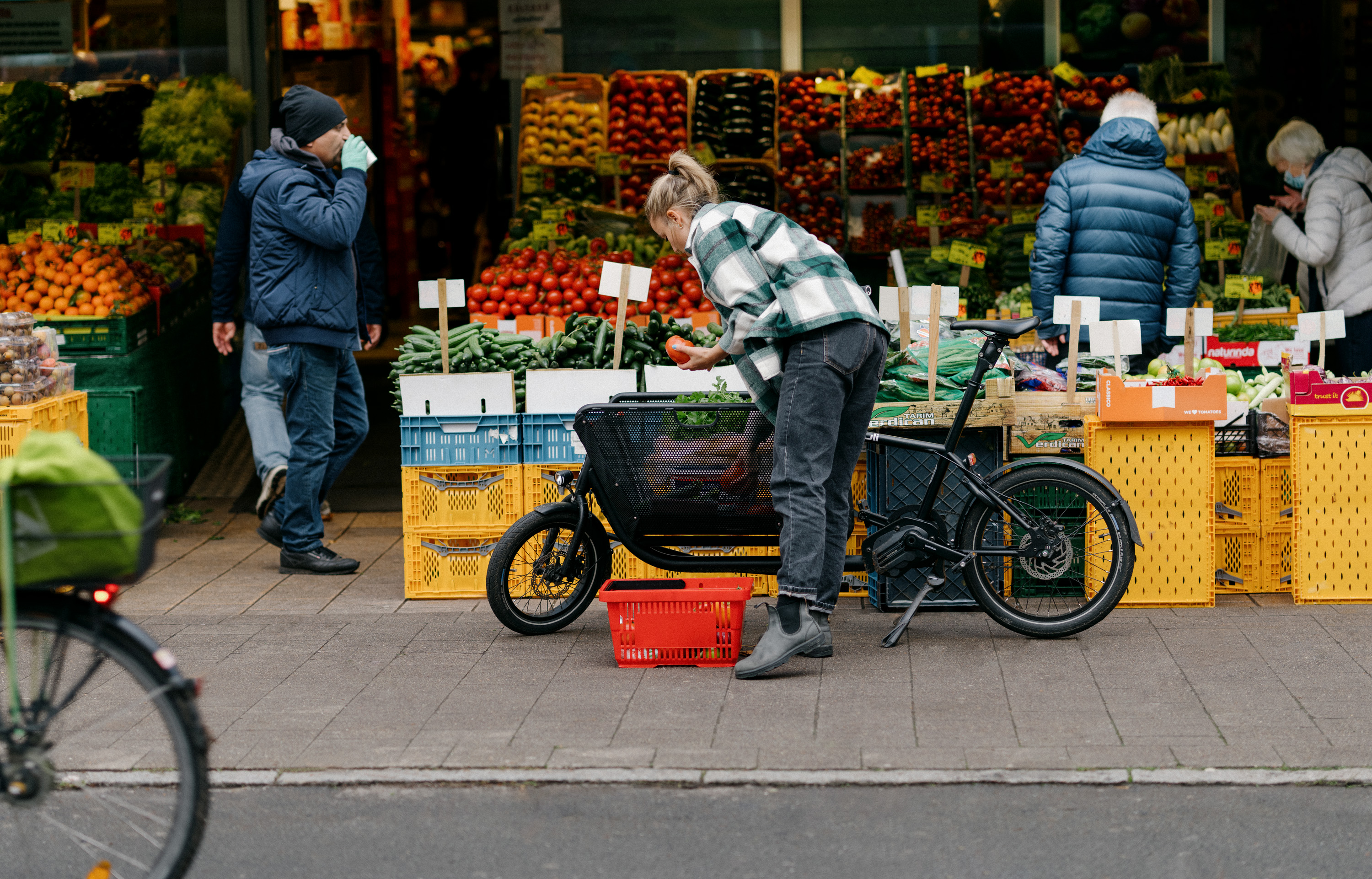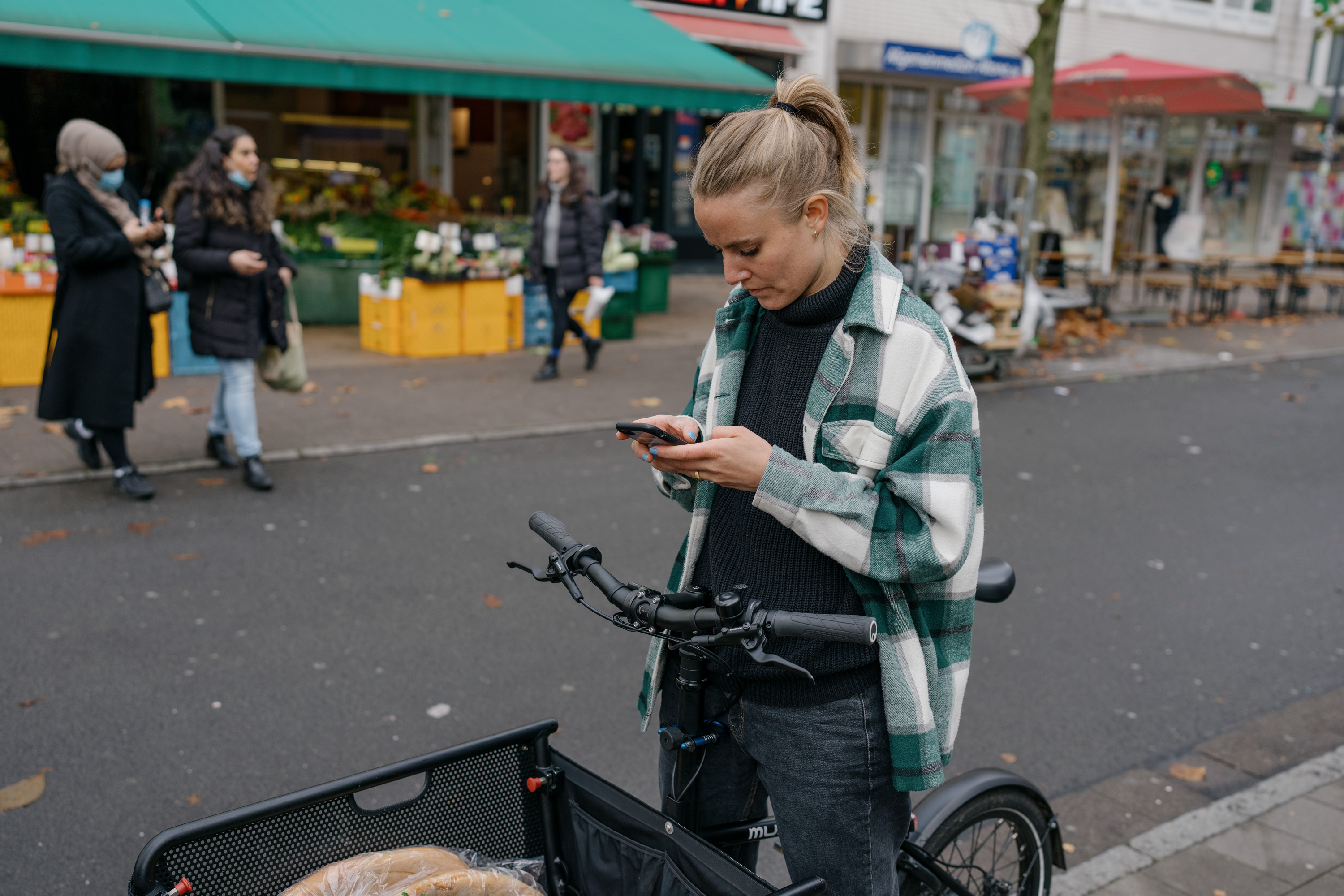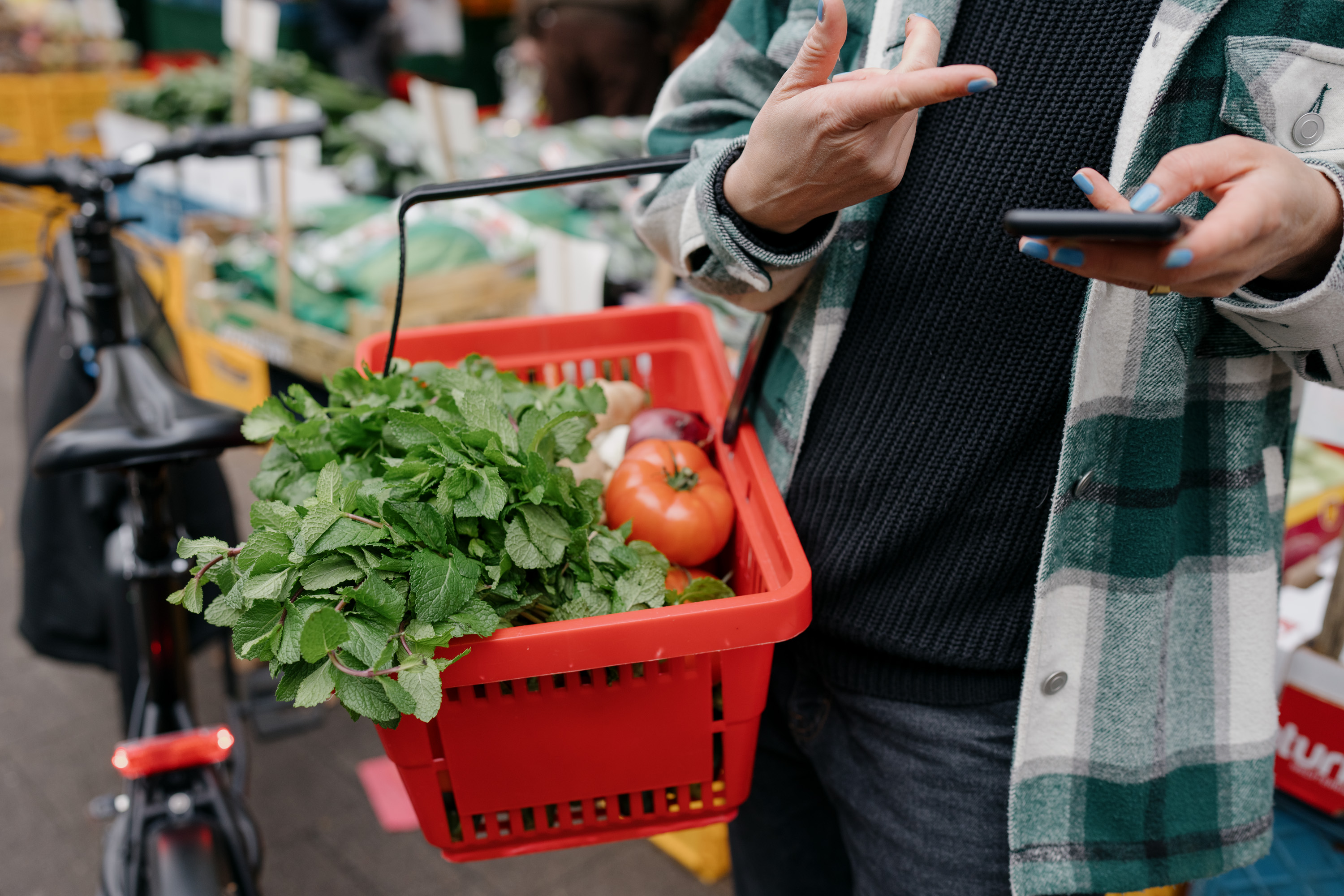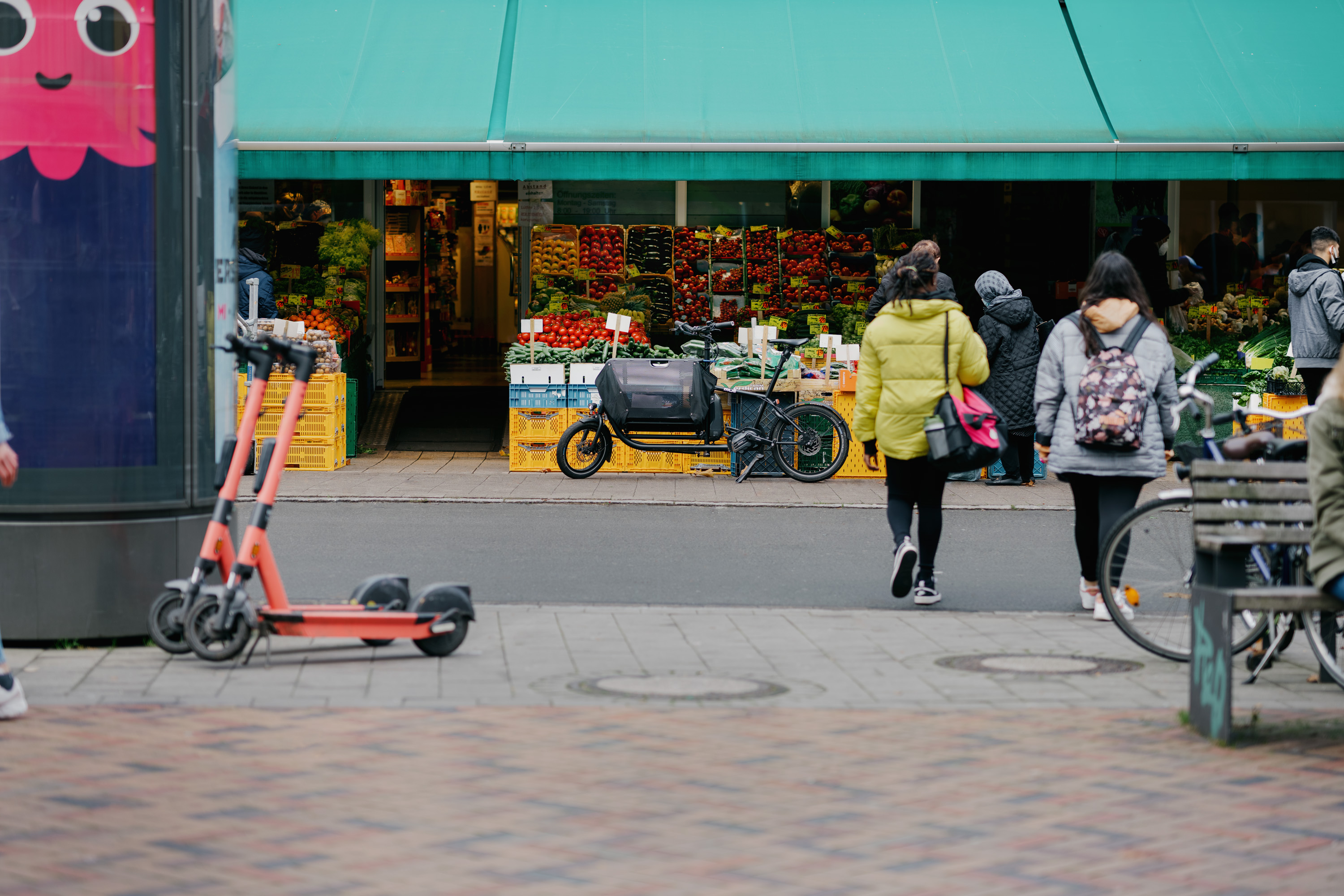 It's magic!
One pull on the blue handle and the muli unfolds its full potential.
In the blink of an eye, the basket can be folded up again - and locked into place.
Standard is over. Try out our new configurator. Compose your dreambike and download all the details as a PDF.